Writing this blog has been such an enriching experience, but man does it ever make time fly! Another year has passed and been marked by the always engaging ACA@UBC Student Conference, held on February 15th, 2019. The event is a great opportunity for information professionals to catch up with friends, widen their horizons through presentations from international speakers, and network with the next generation of archivists. I would like to congratulate the ACA Student Chapter at UBC for putting on an excellent event.
This year's theme, "Policy Matters," was a welcome subject choice – one that is continuously relevant to professionals. This year, the conference welcomed "internationally renowned academics, researchers, and professionals from institutions around the world to address the multifaceted role of policy in the history, present and future of the records and archives professions." There were representatives from the UK, Spain, Belgium, Switzerland, Sweden, and then speakers closer to home representing Library and Archives Canada, the Archives of Ontario, and the University of Manitoba.
Here are a few of the highlights, from my perspective…
Jenny Bunn (University College London)
Jenny Bunn is always a highlight for me. She is an engaging and interesting speaker with refreshing ideas. She began her talk with a call to action that should be heeded by all practitioners in our profession. She warned that when we continuously retell the same origin stories of the profession (think the great Jenkinson/Schellenberg cage match, characterized wonderfully in Bunn's talk as a Die Hard showdown), we don't stop to think. Theory grounds us but we can't allow it to keep us in the ground.
I appreciated the way in which Bunn outlined the issues she has seen in the development of collection policy in the UK context. She explained that the extreme volume of records prompted the creation of a nationwide system to handle the abundance. The problem of bulk led to an explosion of specialist institutions but it didn't really deal with the larger problem. Bunn worries that the community archives movement (while noble in its intentions) is perhaps another diversionary tactic that avoids solving the problem by downloading the responsibility and co-opting citizens to do the work for us. She fears that as a profession, we have been avoiding making selection and appraisal decisions for decades and we continue to avoid making the hard decisions when each generation develops its own diversionary theoretical tactics. Perhaps we need to radically rethink and set the origin stories aside.
David Loukidelis (David Loukidelis QC Law Corporation)
David Loukidelis was British Columbia's Information and Privacy Commissioner from 1999 to 2010 and then served as Commisioner for the Office of the Privacy Commissioner and the Office of the Information Commissioner of Canada from 2013 to 2018. At this year's ACA@UBC, Loukidelis explored the importance but also the potential pitfalls of the Duty to Document.
Loukidelis outlined the benefits of duty to document, namely avoiding:
loss to historical records
harm to sound management and administration of government and its assets
litigation risk
government not being able to rely on proper documentation for financial or other audits
loss of corporate knowledge and experience
He emphasized that archival and records management principles and needs should inform the duty's design. He feels that archivists and RM professionals need to be involved because the concept of Duty to Document makes him nervous. There is potential for it to be applied over-zealously, which may end up overburdening the system and having the exact opposite effect of what is intended. There is a need to balance public interest and service delivery to ensure that we do not permit freedom of information to be the tail wagging the dog.
John Roberts (Archives of Ontario)
John Roberts introduced us to what he calls the "Goldilocks theory" of policy development – not too vague, not too granular, but just right. I think this is an important point to stress. Policies can codify expectations but they can also be used to challenge them. Good policy design should focus on the desired outcome, identify the problem to solve and propose a path to achieving the outcome. Roberts also noted that policy instruments will not always guarantee compliance. Effective policy is supported by training, tools, and procedures, and bolstered by incentives and penalties. One of the biggest takeaways for me from John's talk was that policy should be about relationship building and negotiated compromise.
Gustavo Castaner (European External Action Service)
One of my favourite speakers of the day was Gustavo Castaner, not least because of how pleased he seemed to be speaking at UBC – saying he was crossing something off his bucket list with the invitation to speak. He outlined the process he undertook to create an Information Management Strategy for the European External Action Service, which was created in 2011 to provide assistance to the EU's diplomatic services. What an unbelievably complicated information management environment – 139 Delegations (essentially embassies) and 5000 staff located all over the world. In his presentation, he outlined the problem they were trying to fix:
Information not managed
Retrieving comprehensive information is challenging or impossible
Information is scattered
Weak version control
High degree of staff rotation leading to loss of data
Non-comprehensive policies that are not followed
IT tools not fully adapted to the realities
Fragmented information landscape
In order to establish an effective information management strategy for the organization, he first reviewed international IM policies and then set up a working group to establish the policy. They started with a vision of collaborative work, the right balance of duty to share and need to know, a reduction in information silos, and engaged management and buy in from staff. The process of creating the policy was not always smooth. Castaner compared the approvals process to a tennis match with Rafael Nadal: "they just kept firing questions at us and we just kept returning them over and over." He concluded his presentation with some valuable lessons learned:
You can't do it alone – build a network of allies
Be prepared to descend from the Ivory Tower and make compromises
The working group and external facilitator were instrumental
Persistance is key! Wait for the right moment.
Castaner included one of the best quotes I have heard: "Il sert rien avoir raison trop tôt" (My loose translation: It does not pay to be right too early) This definitely struck a chord with me and will be something I think about going forward in my work.
Proscovia Svärd (Mid-Sweden University)
Svard's presentation focused on a study she conducted about the public's awareness of the Swedish Freedom of Information Access Act, which was established following the passage of the Public Sector Information Directive (PSI) by the European Union in 2003. She feels that this legislation is not well understood by the public, which necessarily creates information haves and have-nots. She would like to see open data published in more usable formats with training and education to ensure the democratization of its use. She noted that "to meaningfully explore PSI, one needs to be in possession of skills that can turn the data into a useful product and must have the software and hardware to process it." She suggested that the public sector should be responsible for bridging this gap and the government should be promoting skills development to ensure the larger public can take advantage of the openness that these pieces of legislation are designed to create.
She mentioned a very interesting project called "Hack for Sweden" which encourages the use of open data to solve social problems. "Hack for Sweden is so much more than a hackathon – it's an event that brings together the public and the private sector, the programmers and the hippies, the nerds and the academia, the corporates and the kids. In other words, it brings everyone interested in being a part of creating the society we want to have in the future, together with one simple purpose: working to build tools for the benefit of our society." What a fantastic idea! This year's hackathon will tackle the following categories, where open data is most rich:
Camille Callison (University of Manitoba)
Camille Callison was a joy to hear and a highlight of the day. She began by giving us a bit of information about her background. She feels it is important to talk about who we are and where we come from – this can help us to bridge the divides and create more understanding. She discussed how archivists and information professionals can honour indigenous voices and relationships in archival praxis by not privileging one type of knowledge over another. She would like to see the development of networks of allies because indigenous people should not be doing the heavy lifting for reconciliation. We should all endeavour to bring reverence, respect, relationships, and responsibility to our work.
That's a Wrap!
That's a wrap on my highlights from another great year of ACA@UBC. As always, I look forward to next year. Congratulations to all the student organizers – in particular the Co-Coordinators: Alex Alisauskas and Georg Gänser.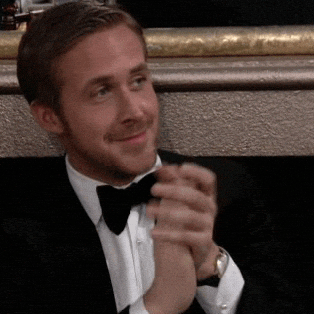 Cover Photo
Cover image taken from http://acasymposium2019.sites.olt.ubc.ca/